Written by Editor
Saturday, 14 December 2019
If you want to get up to speed on stuff that affects you as a developer, our weekly digest summarizes the articles, book reviews,and news written each day by programmers, for programmers. In this week's featured articles, Harry Fairhead explains the basics of the string in C and Mike James looks at how to create a user interface using the Java Swing library.
To receive this digest automatically by email, sign up for our weekly newsletter.
5 - 11 December, 2019
Featured Articles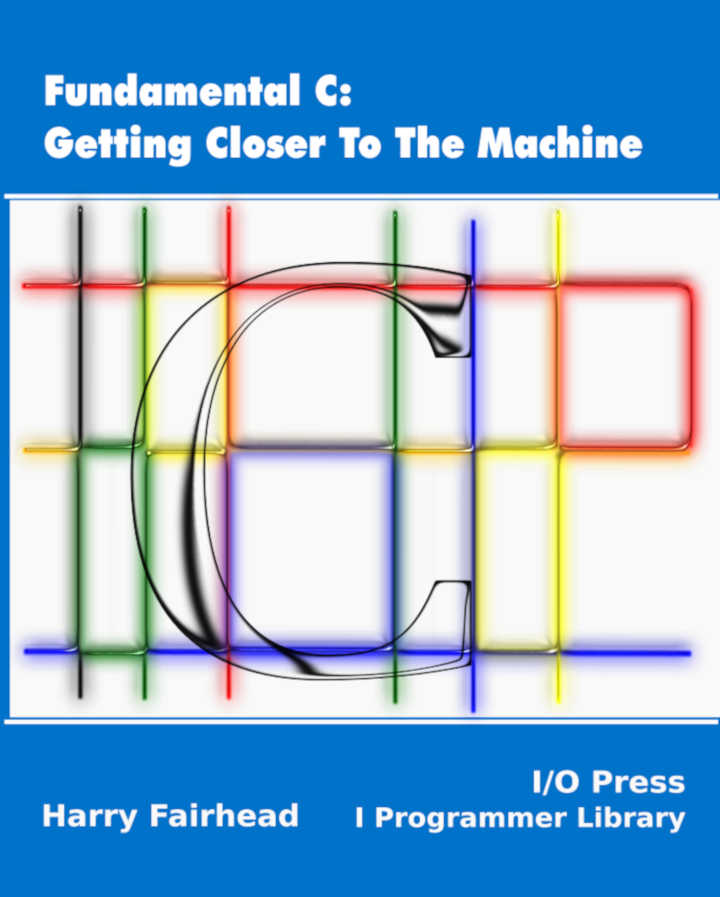 This extract, from my new book on programming C in an IoT context, explains the basics of the string, As was the case for arrays, this is not as simple as in other languages because it is so simple.
Finding out how to create a User Interface (UI) using the Java Swing library is not only a useful skill, it also is an ideal way to learn about objects and to make sure that the ideas really have sunk in. So we need to go back to Swing one more time.
Book Review of the Week
Awarding a rating of 2 out of 5, David Conrad concluded: Overall I wasn't impressed by this book. There is too much simple algebra and presentation of simple results in detail. As the level increases the detail becomes less and less until the book is really only introducing the concepts.
New Listings in Book Watch
News
Mozilla Remains Confident Despite Dip In Revenue Wednesday 11 December
Mozilla is a unique organization which is critical to the overall health and well being of the Internet. It also provides valuable financial support to open source organizations. For those two reasons its financial health is important.
Most Used StackOverflow Snippet Has A Bug Tuesday 10 December
It is not really a joke that programming has become a matter of copy-and-paste from a variety of sources. Yes, it can save time, but when you just copy-and-paste how do you know the code works? Even a highly up-voted SO answer could, and did, have a bug.
AI At The Edge Challenge Tuesday 10 December
NVIDIA has partnered with Hackster.io in a competition that requires you to add NVIDIA hardware to an AI or robotics project. There's over $100K in prizes and one project will be selected for a special "AI Social Impact Award".
AI for Oceans - Kids Use Computer Science For Good Monday 09 December
Code.org expands beyond teaching the concepts of coding. It moves on to artificial intelligence, AI. Computer Science Education Week starts today and with it Hour of Code events in schools around the world.
Grace Hopper Celebrated Today Monday 09 December
Today, December 9th is Día Mundial de la Informática and marks the start of Computer Science Education Week. Both these annual events commemorate Grace Hopper, who was born in New York on this day in 1906 as pioneer of Computer Science and as a teacher dedicated to sharing her understanding with young people.
Carpentry Compiler - Yes The Target Is Wood Sunday 08 December
We tend to think that software, and compilers in particular, are concerned with other software rather than the real world. The Carpentry Compiler is different - its target really is wood.
Programmer Gifts - Pi For Xmas Saturday 07 December
The holiday season is a good time to learn about computers - you have the time. But where to start? Our advice is to ignore the pudding and go for a Pi.
CodeGuru For Automated Code Review Friday 06 December
Perhaps the most interesting AWS announcement for professional programmers from this week's annual re:Invent conference was Amazon CodeGuru which makes the claim "It's like having a distinguished engineer on call, 24x7."
LearnR Updates Quiz Questions Friday 06 December
There's a new release of learnr, the R learning package from RStudio. In this new version, quiz questions have been expanded to allow for more question types.
Amazon Redshift Updates Thursday 05 December
Amazon has announced a number of updates to Redshift, its cloud-based data warehouse service.
Google Code-In 2019 Underway Thursday 05 December
This year's Google Code-In started on December 2nd. This is the tenth event since it started in 2010 and is expected to be the biggest yet of this seven-week long global online contest in which students aged 13 through 17 from around the world are introduced to open source development.
If you want to delve into I Programmer's coverage of the news over the years, you can access I Programmer Weekly back to January 2012.
To keep up with the latest news and receive this digest automatically by email, sign up for our weekly newsletter and follow us on Twitter, Facebook, Google+, and LinkedIn, where you are welcome to share all our stories.
You can also subscribe to our RSS Feeds - we have one for Full Contents, another for News and also one for Books with details of reviews and additions to Book Watch.
<ASIN:B07RZ5RR35>
<ASIN:1871962609>
<ASIN:1683923561>
<ASIN:1617295744>
<ASIN:1260135268>
<ASIN:0135172381>
Last Updated ( Saturday, 14 December 2019 )